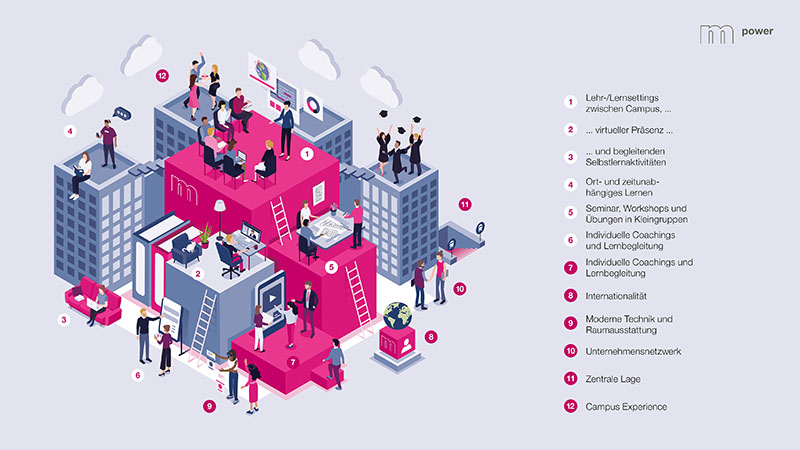 mPower: Macromedia University's value proposition

Dear students,
the goal of our university is to train you as designers of digital change. As personalities who, with comprehensive media, interdisciplinary and intercultural competence, will shape the industrial and creative landscapes, civil societies as well as the economic and cultural life of the future.
This is how we phrased it in the mission statement of Macromedia University. Therefore, we would like to motivate you for lifelong learning and support you in your personal development.
Train. Support. Enable.
There is a word for it in English: Empowerment. This is the core competence of our university and constitutes the framework of Macromedia's study programs. Accordingly, we have chosen "empowerment" as a meaningful component of our value proposition:

mPower is our promise to you, indeed our invitation to be "empowered".
Prof. Dr. Dr. Castulus Kolo, President
Prof. Ute Masur, Vice President Teaching and Faculty Development
Mrs. Halyna Yaremko, Vice President Management